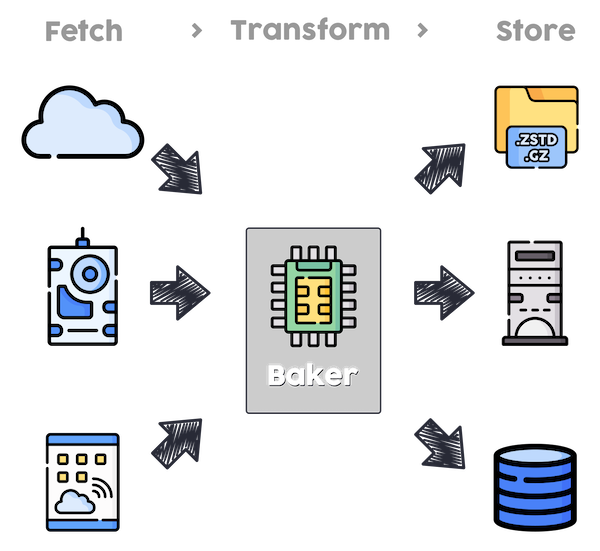 Baker pipelines can fetch, transform and store records in a flash thanks to a high-performant and fully-parallel implementation.
Baker is open-source and written in Go by NextRoll, inc.

Modular pipeline
Baker pipelines are assembled using up to 4 kinds of components: inputs, filters, outputs and uploads.
They are fully modular: any component can be replaced with another of the same kind.
High performances
Baker is fully parallel and maximizes usage of both CPU-bound and I/O bound pipelines.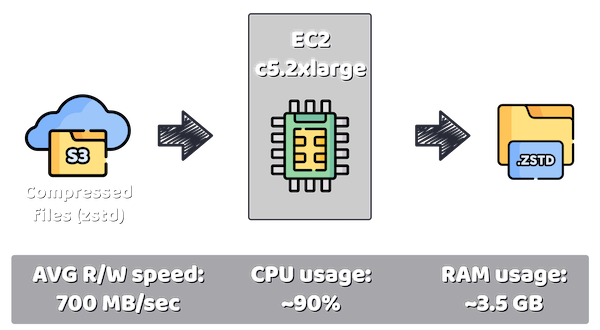 More examples of Baker performances »